The Yellow Flower can be found behind the House after it is built.
It is possible to reach the last page of the book without obtaining this item.
It has no use.
Where to Find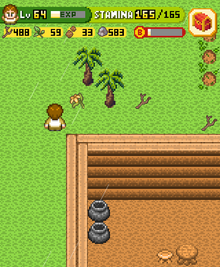 Once the house is built and it is raining, walk behind the house on the left side and it will be on the ground between two palm trees.
Trivia
You can easily obtain multiple Yellow Flowers by entering and exiting the House when raining.