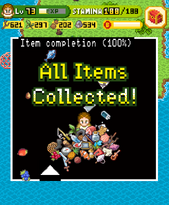 Recipe received after using the Mysterious Potion on the Yellow Letter after completion of the Book.

Mysterious potion and Yellow Letter can be found by tapping on them on the last page of the Book.
Where to use
You can use the Mysterious Engine on the Boat by the 'Item' action. This will give you the Luxury Cruise Liner.